I liked
petitepierrot
's idea for a wardrobe/closet theme, so here is mine!
This was really hard to take only three pictures of but I did my best...XD
1. Dresses, skirts, blouses, etc.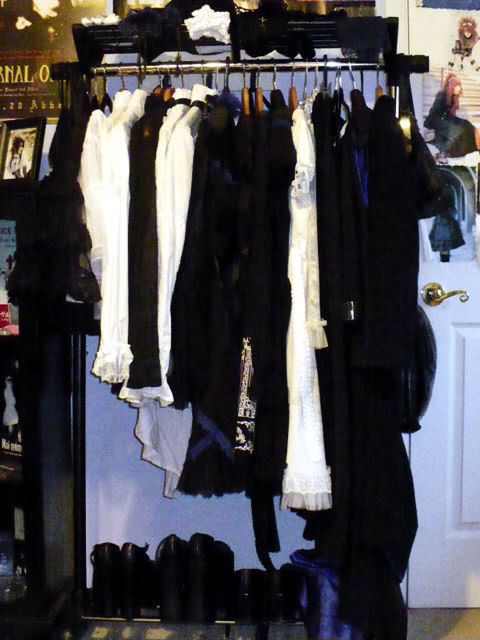 This was probably the hardest part, but these are all lolita and aristocrat outfits.
Since you can't really see anything too well heres a description of what all I have:
Everything is Moi-meme-Moitie, except for the white petticoat, which is Baby, but I bought it from Closet Child in Harajuku.
EGL:
1 Black petticoat
2 white blouses
1 black cutsew
2 JSK
4 OP
1 floral print Skirt
4 Socks
EGA:
2 white Blouses
1 black cutsew
1 black skirt
3 pants
2 Coats
2. Shoes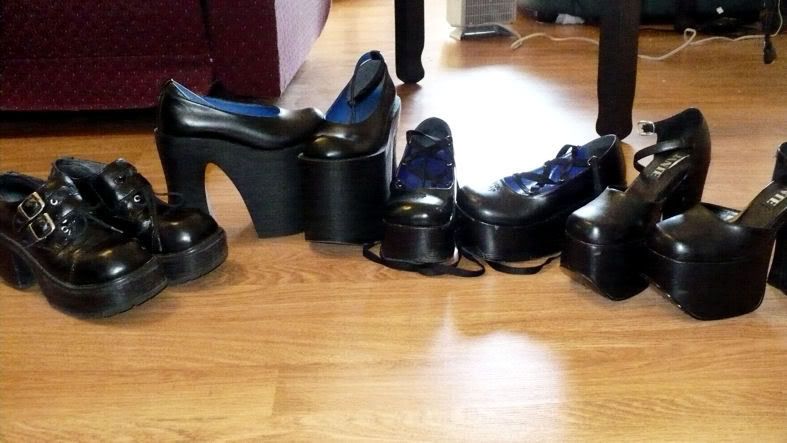 Two pairs from Moitie, one off brand (which I haven't worn in ages), and then a pair of Yosuke shoes I originally bought when I was in Japan because the shoes I was wearing were falling apart badly, but I realized they actually work pretty well with a few of my EGA outfits, so I use them for more "toned down" looks. XD
3. Accessories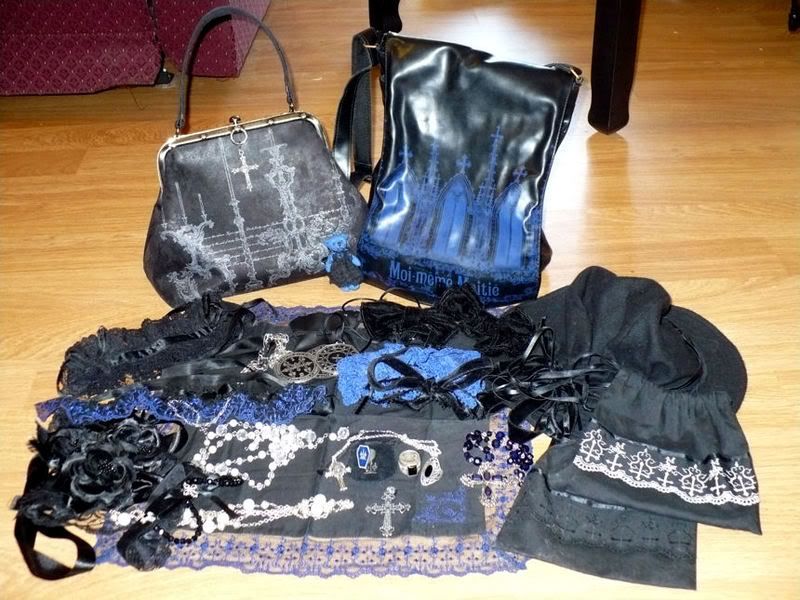 Dear God, I don't want to explain everything here. XD
A vast majority is Moi-meme-Moitie mixed with some hand made items and a couple off brand things. This isn't EVERYTHING I have for lolita, because I like to change things up often. There are quite a few times where I make my own extra bows and ribbons for my hair along with some jewelery, but for the most part these are my main items.
So thats my wardrobe in 3 pictures. I encourage the rest of you to post too, because this is pretty fun! :D
Current Mood:
calm
Current Music: Ichigo Tsumi Monogatari- Ai and Mai