I posted one in the first post already but I want my own.
I was kind of drunk in the first post.
-woes-
Name/Nickname:
Adamine
Where are you from?
Tennessee
How long have you been in to the Lolita fashion?
UH. 3-4 years?
What is/are your favorite Lolita style(s)?
EGL and Sweet. Sometimes Classic.
Favorite Brand(s):
Moi-même-Moitié, Angelic Pretty, Baby the Stars Shine Bright
Anything else:
I'm twenty years old [twenty-one on Feb 5!] and I'm currently attending the University of Memphis, where I am majoring in Japanese. I have been taking Japanese for three years now, and for my senior year (2009-2010), I am hoping to attend Nagoya Gakuin University in Japan. I am a huge fan of Mana, and he inspires me in many ways. I also like making fun of him, because he's so cuuuute~ and a huge dork. I'm a big Harry Potter fan as well. And I'm mean big. Like holy shit I'm a fucking nerd you should see my action figures and my wand. Also, I work at Barnes & Noble and it sucks. I am also like, in love with Tetsu of Merry, and Sarah and various other friends call me Kanon Wakeshima because we have similar hairs and I made that Kanonlulz video that some girl got butthurt over.
Pictures of yourself?
WHY YES!
A group shot with my friend Annette, ME,
lailu
, and
lolitamana
This is my bff Jimmy~ after this we went clubbing!!
With
lolitamana
, because we are married. -serious expression-
I also do Sweet Lolita. I have Multiple Lolita Personalities. I just happen to have captured two in the same image! -shock-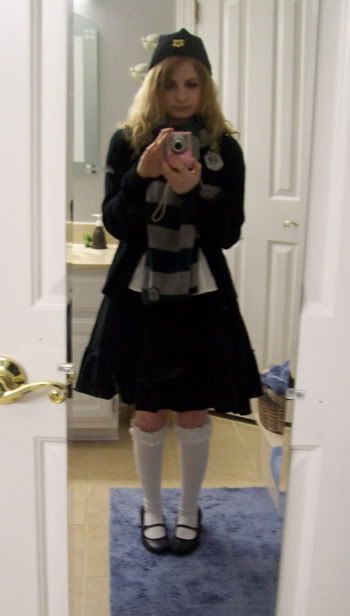 For lulz, this is when I did Slytherin Lolita for Tales of Beedle the Bard's release.
I can't seem to take a good picture in this outfit (full Moities), but this is the one where I look the least evil.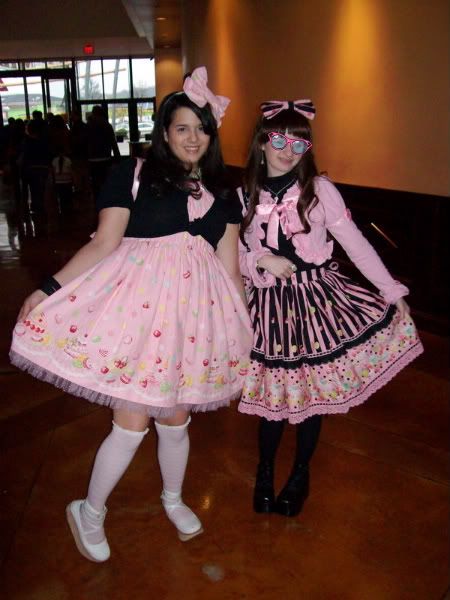 -throws some Sweet Lolita to kill everyone's eyes-
aikazi
and myself!